Clouds Cannot Cover Us
October 2019
A solo collection of poetry for teenagers - coming in October. Published by Troika Books
Poems Out Loud!
September 2019
Jay has contributed one poem - "The Washing Up Liquid Ignited" to this collection for children aged 4+ (with exciting recordings of each of the featured poets reading their poems) - coming in September. Published by Ladybird Books
Moonstruck!
June 2019
Jay has contributed one poem - "You" to this anthology of poems about the moon, celebrating the 50th anniversary of the Moon Landing. Published by Otter-Barry Books
I Bet I Can Make You Laugh
August 2018
Jay has contributed one poem - "My Homework Ate My Dog" to this anthology of funny children's poems, collected by Joshua Siegal. Published by Bloomsbury.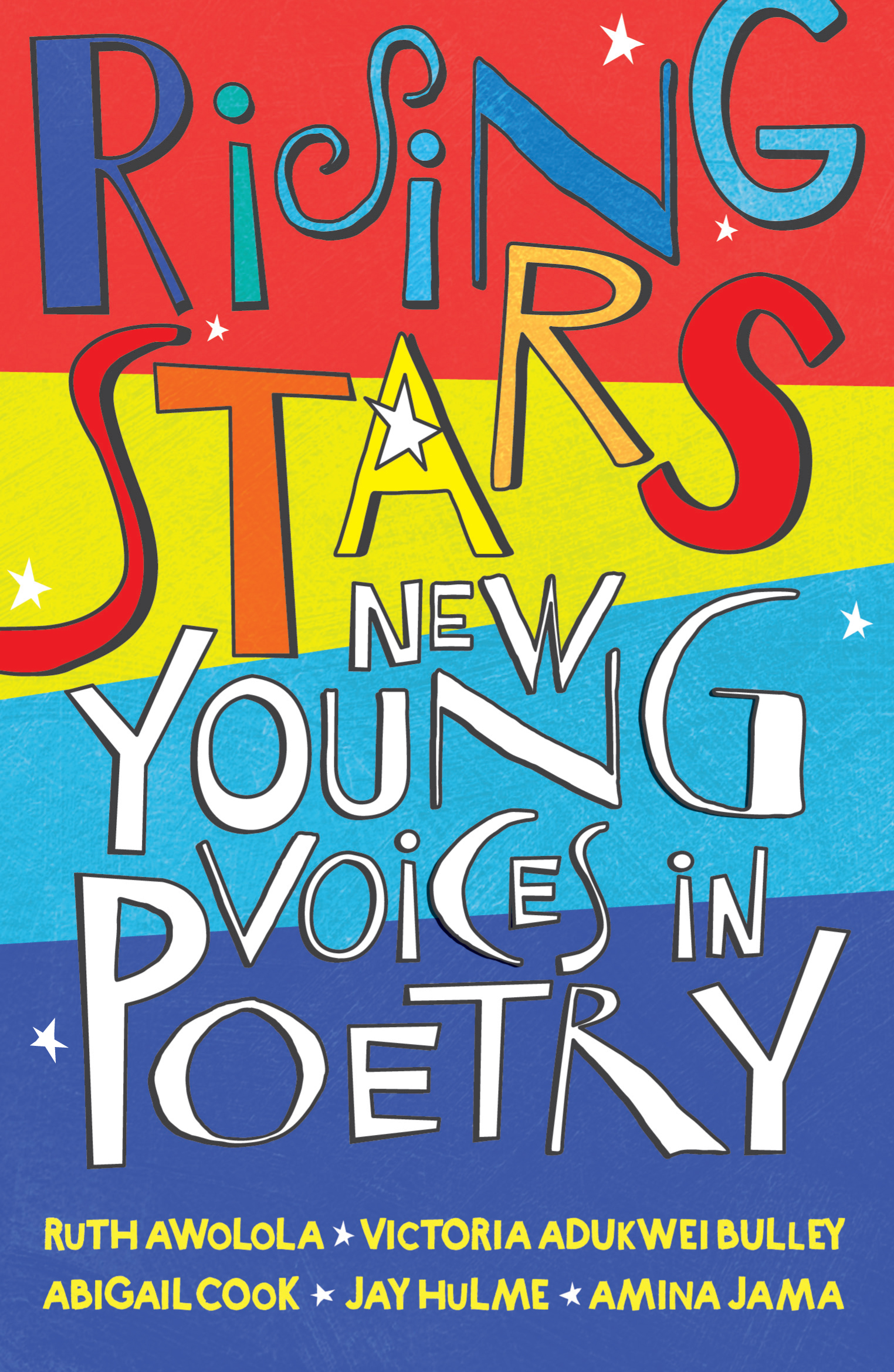 Rising Stars
October 2017
A collection of poems by five young LGBT/BaME poets and published by Otter-Barry Books, Rising Stars was Highly Commended at the 2018 CLiPPA Awards.
Words That Burn
Summer 2017
Jay has contributed one poem to this teaching resource. Published by Amnesty International
City Boys Should Not Feed Horses
2016
Self-published in 2016.
A Heartful of Fist
2016
Poems written by young poets from The Poetry Society's SLAMbassadors programme. Published by OutSpoken Press and the Poetry Society.
The Prospect of Wings
2015
Self-published in 2015. With a foreword by actor Anthony Head